COVID19 Coffee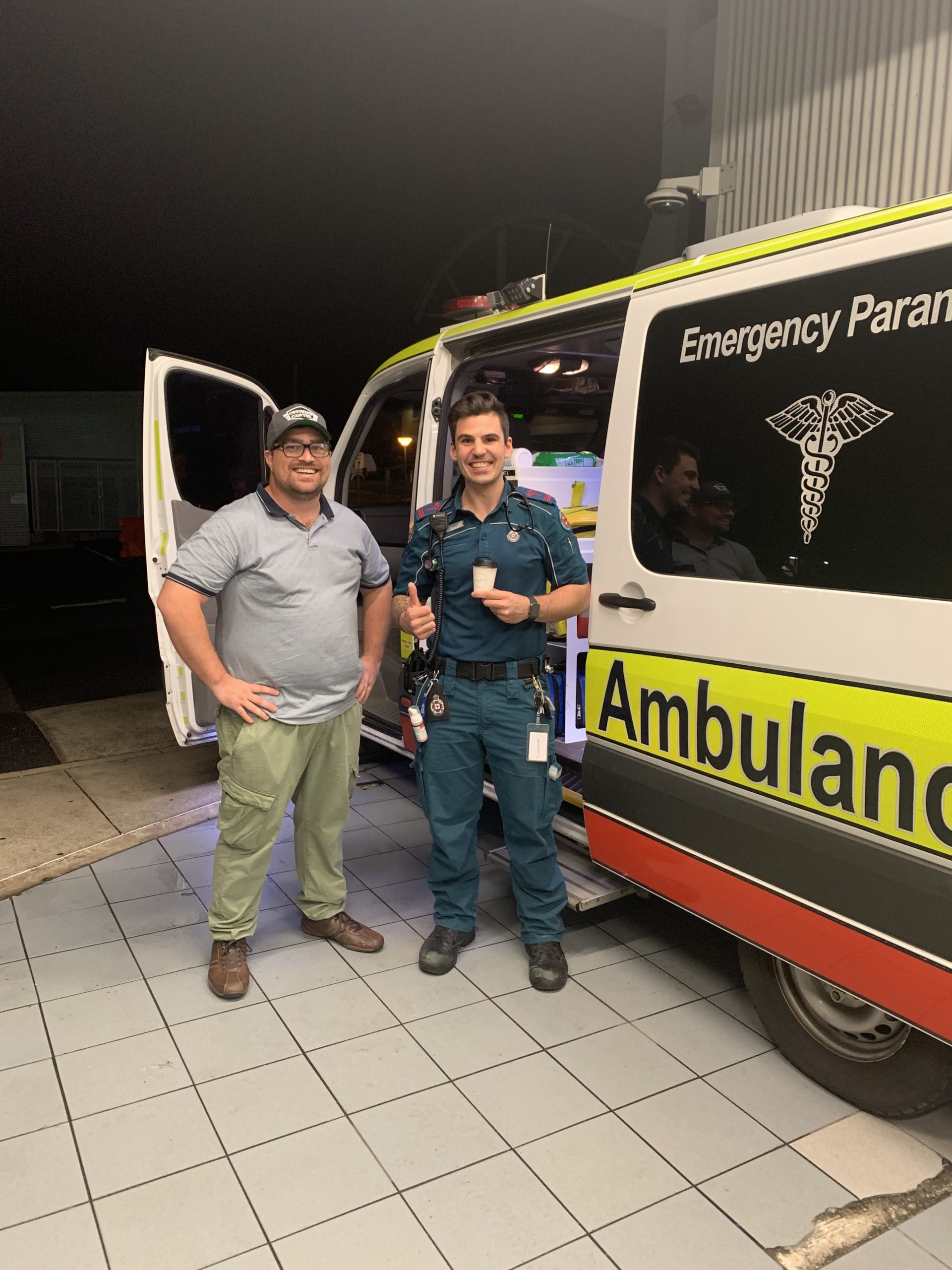 RK Law is not just about fighting in the Court Room and getting results for our clients.  We are here in Central Queensland and always looking for ways to make a difference in our community.
It is 11:00pm and after a long day in the office, Rockhampton Defence Lawyer Rowan King is volunteering at Rocky Hospital with the Calvary Team making Café quality coffees for our front line staff on the late shift.
This is an initiative during the current COVID period to keep the caffeine flowing into our Hospital Staff.
Reflections from Rowan:
We are so lucky to have such amazing front line staff in Central Queensland.  I have been able to connect with the wonderful hospital staff.  You can take for granted the significance of the stress our nurses and doctors deal with day-to-day on a shift, external of COVID-19.
For example, I spoke to one medical staff member on one of the nights who looked exhausted.  They told me that during the shift the night before they had attempted to resuscitate a person.   They tried for a number of hours but could not save the patient.  That happened right at the end of the shift. The medical staff member got home and due to the adrenaline, they could not sleep.   They eventually got a few hours before getting the scrubs back on and getting onto the next patient.  They had shared thoughts such as "could I have done something better to save the patient?".  A double shot was in order.  It was clear that burden that staff member was carrying was huge!
If a lawyer makes a mistake, and the magistrate makes a bad call due to the lawyer's error, it will go on appeal and get fixed. There may be some inconvenience, but at the end of the day – no one died!
This volunteering has reminded me to be thankful for our front line medical staff (including the cleaners, wardies, and security) not just during COVID, but at all times.  It has also reminded me not to sook when I have a bad day at work!
Also a special thanks to Calvary Rockhampton who organise the coffee cart and provide the coffees.
@RKLAWQLD