RK Law – Anywhere in Queensland
At RK Law, we represent clients anywhere in Queensland, and we are willing and able to attend Court in any location that you need us.
In the last 18 months, we have appeared interstate in Perth, Hobart, Paramatta, and Mildura to name a few.  In Queensland, we have appeared in a number of courts from Southport to Cooktown and out West as far as Longreach Magistrates Court.
We often have clients on the Sunshine Coast with cases elsewhere in Queensland.   We are also fortunate enough to have clients all over the state who trust us with their legal issues.
At RK Law, our head office is located in Caloundra right near the Caloundra Magistrates Court, and our satellite office in Rockhampton is directly opposite the Court House precincts.  This makes it really easy to deal with our client's cases, no matter who they are or what it is alleged they have done.
Brisbane Supreme Court and Court of Appeal – 3 December 2021:
This morning (3 December 2021) Rowan King was at the Brisbane Supreme Court and took this photo of the Brisbane Court House.
[caption id="attachment_461" align="aligncenter" width="900"]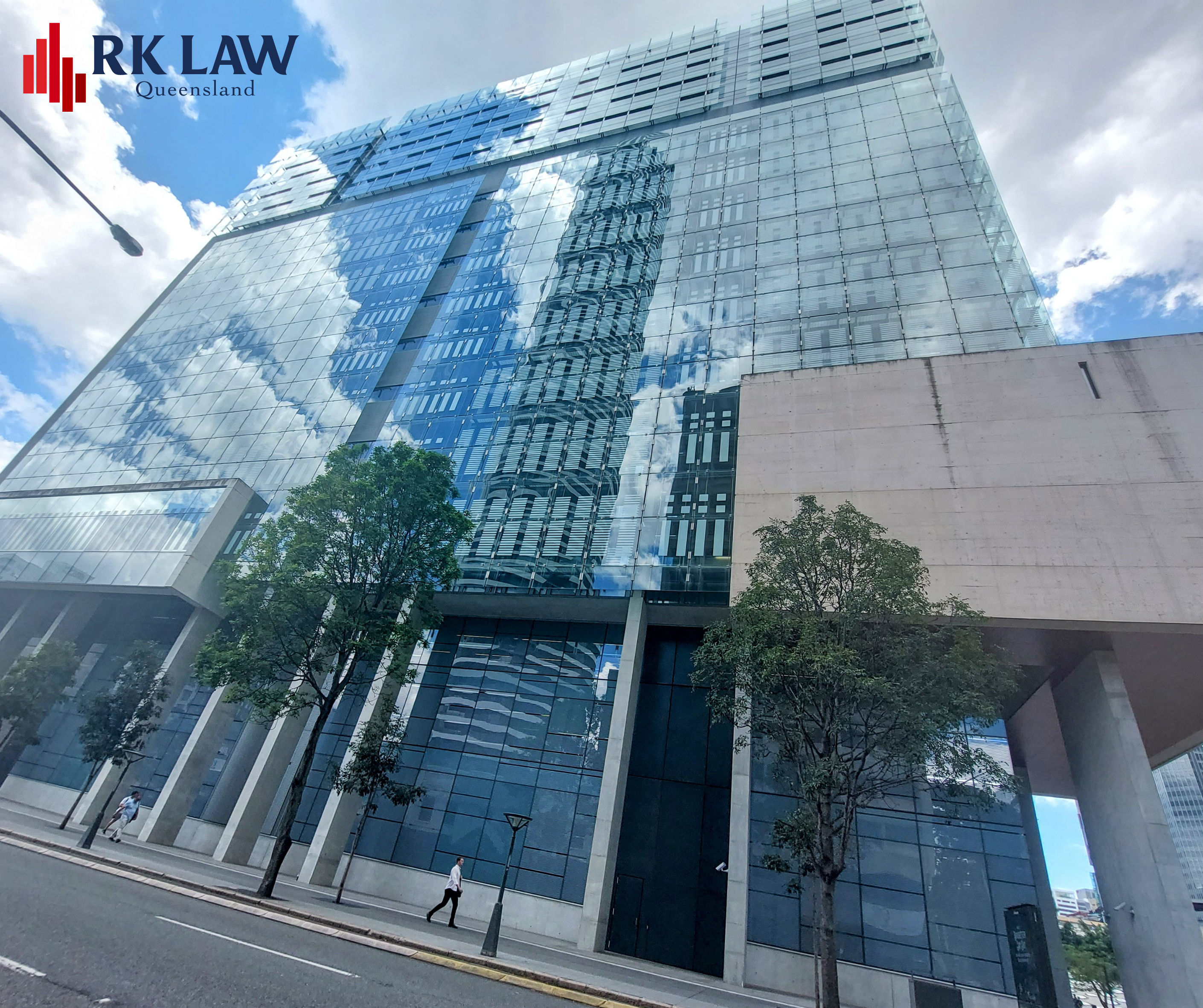 Brisbane Court House – RK Law[/caption]
RK Law – Zipping Around Queensland:
This week, Principal Lawyer Rowan King's schedule has been:
Monday – seeing clients in our Caloundra Office before flying to Rockhampton;
Tuesday – appearing for an arraignment in the District Court in Rockhampton at 8:30 am followed by a Plea of Guilty in the Rockhampton Magistrates Court at 11:00 am;
Wednesday – appearing on a plea of guilty in the Magistrates Court at Caloundra;
Thursday – seeing clients in the Caloundra Office;
Friday – in the Court of Appeal and Supreme Court at Brisbane in the morning, followed by client meetings in the afternoon at Caloundra.
Next week will see our team appearing in the Nambour Magistrates Court, Holland Park Magistrates Court, Brisbane Magistrates Court, Rockhampton Supreme Court and Brisbane Supreme Court.
If you're facing a charge, you need us on your side
It doesn't matter who you are or what you've done – the team at RK Law will passionately defend your future in any court or tribunal.
To see some of our high profile past cases, click here.
Legal advice and representation
We can represent you for charges relating to:
Murder or manslaughter
Drugs (Possession/Supply/Trafficking/Utensils)
Assaults and violent offences
Domestic Violence Breaches and Applications
Robbery
Sexual offences
Public nuisance
Theft or shoplifting
Fraud
Property Damage
Firearms and weapons
If you're pleading guilty or going to trial, our criminal defence team will make sure you are represented fairly and passionately.
For more information about how RK Law can help you or a loved one, contact our office on 07 5437 2288.